HVAC Controls & Building Management Systems
SBS has comprehensive experience in servicing, expanding, migrating and installing HVAC control systems from across the industry and decades. We help our clients "migrate" away from proprietary solutions to 100% open non-proprietary technology solutions, while protecting their existing investments. Our team frequently works with these systems, and many more:

- Tridium Niagara AX / Niagara 4 – Vykon, FX, WEBS
- Johnson Controls - Facility Explorer FX and Metasys (Including legacy N2 controls)
- Distech
- Honeywell WEBs AX & Spyder Controls
- Carrier i-Vu Open and CCN
- Integration of Multiple 3rd Party Control Systems – Trane, Honeywell, Carrier, Automated Logic, KMC, etc.
- Pneumatic Control Service and Upgrades
Integrated Security Systems
SBS understands that security systems must work reliably and that responsive service is critical. Our security clients know and appreciate the value that a professional service organization brings to security technology. We specialize in Integrated Security Systems that leverage card access, IP video, and other systems integrations to deliver better and more intuitive web/mobile based security solutions for our clients. Common systems we specialize in include:

- Integrated Card Access Controls and Video. Licensed Security Contractor.
- Tridium / Niagara Integrated Security (Card Access and IP Video)
- S2 Card Access and Video Management Systems
- Milestone Video Management Systems
- Intercom and Intrusion System Upgrades/Options
- 24-Hour Call Center Monitoring Services
Integrating lighting controls into an overall smart Building Management System is a wise investment and saves the cost of redundant systems. SBS supports clients in the design, installation, and integration of smart lighting controls solutions for interior and exterior lighting. Systems include:
- Distech / Acuity Lighting Controls
- Blue Ridge Technologies
- Integration of several 3rd Party Lighting Systems - Crestron, Lutron, etc.
Electrical Service & Installation
Our professional, licensed electrical installation and service team specializes in control, security, and network technology installation cabling and terminations. We also specialize in mechanical equipment service disconnects/reconnects and new installations.
Our team of design professionals works with building owners, architects, and construction managers to create custom designed technology packages for security, voice/data, audio-visual, and other low voltage specialty systems. As a full service design-build-service firm, we bring a unique perspective to technology design. We understand the value to the team in establishing constructable designs with support for rough-in coordination early in the construction process. As a technology partner we help guide owners to define technology functional requirements and recommend best value technology solutions. We also facilitate the appropriate procurement / bid packages and evaluation process for these technology packages.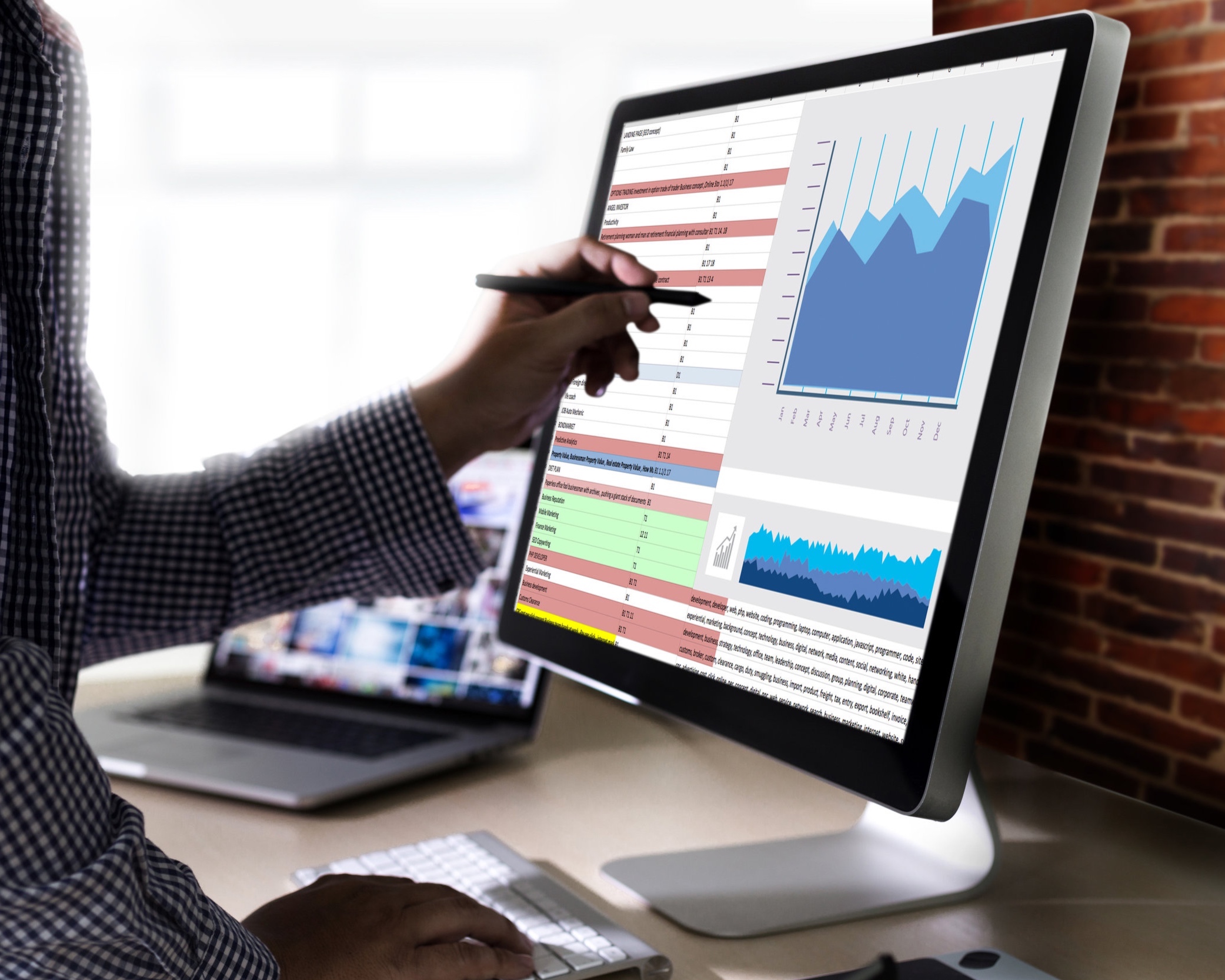 Building Optimization Services
SBS offers clients a higher level of Data Driven service to solve tough building problems. By utilizing data from existing control systems, SBS can implement cloud-based analytics to identify, diagnose, and develop reports on potential building performance and service issues. Coupled with a preventative maintenance plan, these analytics services allow SBS to identify and correct equipment issues and provide measurable improvements to a buildings performance and overall efficiency. Offering intuitive, Monthly Building and Equipment Scorecards, SBS can help clients track and prove building performance improvements for equipment, buildings and entire property portfolios.
These analytics services are also useful in New Construction Commissioning and Retro-Commissioning as an advanced fault detection software.
The SBS team understands that service response and uptime is critical for building owners. SBS provides several options for Service of all the Technology Systems supported by SBS including:
- 24 Hour Emergency Service
- Planned Service Agreements
- Monthly Performance and Analytic Reports
- Remote Support
- Software Maintenance Agreements and Updates
- Preferred Time & Material Agreements